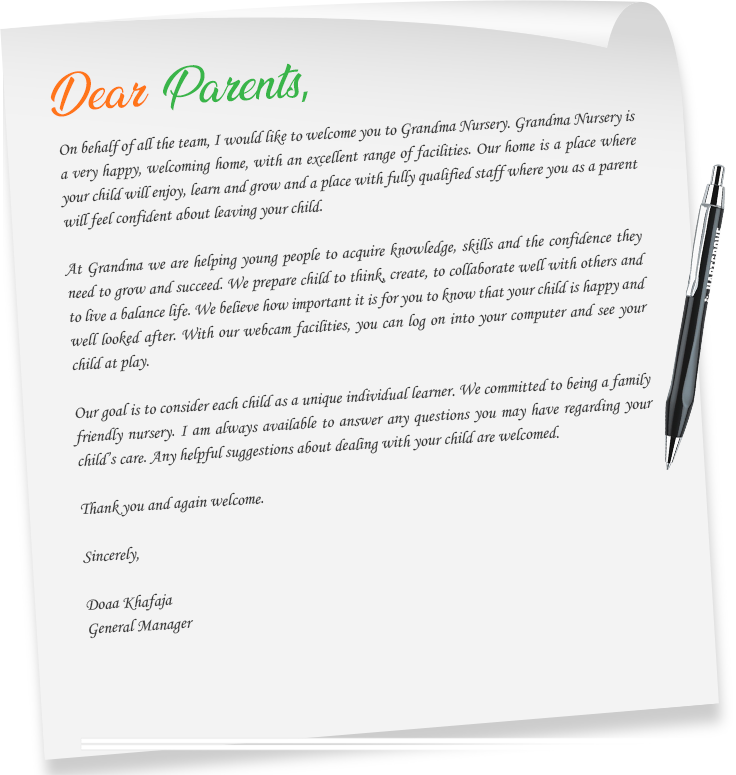 WELCOME TO
GRANDMA NURSERY
A short message from the General Manager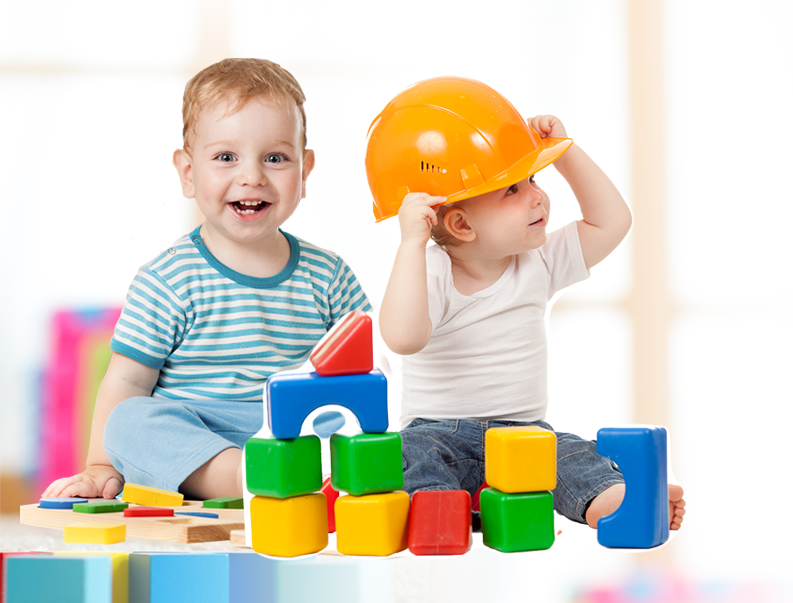 OUR MISSION
Grandma nursery is created to offer the highest standards in safety and early childhood education. An essential pillar of ours is the "Child Centered Classroom", which is based on the belief that children grow best when they are involved in their own learning. Our program is made to prepare your child well for a successful transition into preschool
We provide an opportunity for parents to be involved in their children's development, Co-operation between teacher and parents will enable your child to learn more quickly and have greater confidence and progress since we believe that parents' suggestions are the more valuable source of information for our success.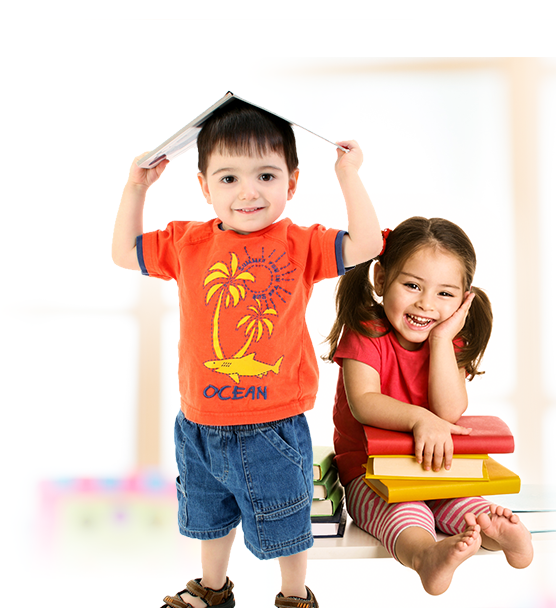 OUR VISION
Grandma Nursery provides a beautiful home environment filled with love, attention and activities. We promote a strong academic curriculum through a safe natural environment reinforced with unique Montessori materials that help children explore their intellectual and emotional abilities.
SAFETY AND
WELFARE
- Practice fire drill routine monthly
- Provide a signing in/out system to ensure the safety and security of our young children
- All team members have ongoing first aid and hygiene training on monthly basis
- Facilities and equipment are suitable for children
- The child to adult ratio is appropriate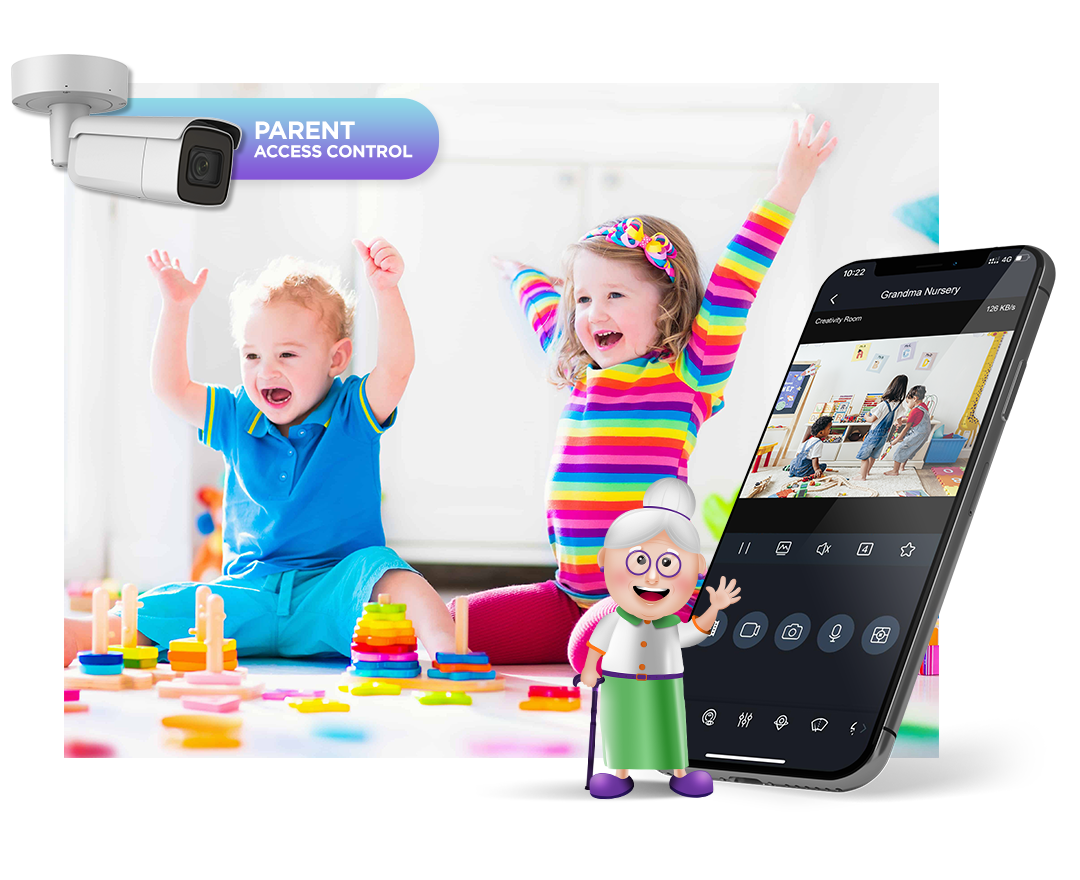 CCTV
SYSTEMS
With our webcam facility, you can log on into your phone or your computer and see your child at play!
CAREERS
AT GRANDMA
We, at Grandma Nursery strive to offer a workplace which is comfortable and always have a room fow growth. That's why we offer professional development and excellent benefits for all of our employees. Perhaps you would like to be one of them.
Note: We only accept Female Applicants
JOIN OUR GROWING TEAM
Thank you for your interest in working with us. Please check below for available job opportunities that meet your criteria and send your application by filling out the form below.